Startupbootcamp Digital Health FastTrack Düsseldorf
Startupbootcamp Digital Health FastTrack Düsseldorf
Present - Get Feedback - Connect
What is a FastTrack?
Startupbootcamp FastTracks are informal events that we host all over the world to meet the most suitable companies interested in joining our program. For each FastTrack, we invite the top 10 startups who apply to receive instant feedback from a panel of industry experts, network with our investment team and find out more about the program. Teams that attend a FastTrack are 20% more likely to be invited to the final selection days.
Are you the next big thing in Digital Health?
If yes, come and meet us!
Startupbootcamp Digital Health Berlin invites you to apply for our Düsseldorf FastTrack in association with our partner Deutsche Apotheker -und Ärtzebank (apoBank) on 17 May 2018.
What is a FastTrack?
A FastTrack is mini Startupbootcamp experience. The goal of this event is to offer startups the opportunity to present their ideas to experienced industry experts and get valuable feedback and advice on their ideas. You also get a chance to know more about Startupbootcamp Digital Health, Berlin, and how can you benefit from it. Our experts are experienced mentors and investors who love to connect with startups and share valuable industry insights.
We select teams that we wish to invite to the FastTrack. So the earlier you apply, the better your chances in being selected for the FastTrack.
Why should I apply?
Valuable insights and feedback from experts in Healthcare industry and Digital Health, which can set off your business in the right trajectory
Networking with some of the best Digital Health startups in your city
Increased chances of being selected for the Startupbootcamp Digital Health Berlin program.
Who should apply?
We invite all startups to apply, who are working in Digital Health space. If you would like to connect with like-minded entrepreneurs in your city, get expert advice and feedback on your business idea, and get experience of the unique accelerator energy, this is an event for you.
Who are we looking for?
To us, Digital Health is the convergence of medical knowledge with technology. Digital health improves our health and makes it possible for us to live better through personalized and precise solutions, while improving access to healthcare delivery and increasing the level of health services.
We want you to be a team, not an individual, and a great, complimentary team at that. A team with a great idea how to solve a REAL PAIN, clear plan for execution, working with clinical knowledge and discipline and a vision to take it to the next level. We do adore a unicorn, but we love elephants, they are larger and REAL. Take a look at our key areas:
Or you could belong to none of this, and still be awesome. Surprise us with your innovation, and join us in the FastTrack.
Who will you meet?
Jessica Hanneken, Head of Representative – Office for Legal Health Affairs, Deutsche Apotheker- und Ärztebank (apoBank)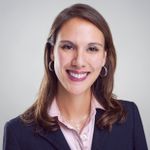 Dr. Hanno Kühn, CIO, Deutsche Apotheker- und Ärztebank (apoBank)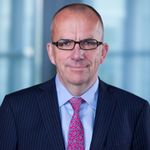 Christian Gaß, Healthcare Corporate Finance Professional, Deutsche Apotheker- und Ärztebank (apoBank)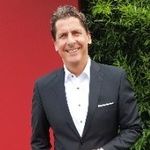 Ines Andriessen, Director Corporate Strategy,  Boeheringer Ingelheim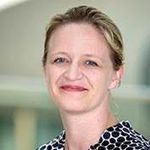 Dr. André Nemat, Managing Partner – Chief Surgeon, Institute for Digital Transformation in Healthcare – Witten/Herdecke University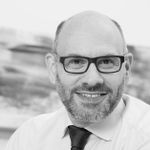 Dr. Roland Kirchhoff, Co-president, Business Angels Netzwerk Deutschland e.V (BAND)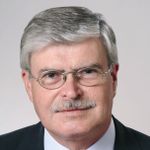 Dr. Hardy Kietzmann, Director Innovation, Sanofi-Aventis Deutschland GmbH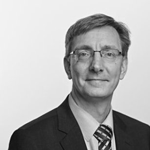 Mark Sterckel, Digital Health Director, Centre for Business Innovation Cambridge, UK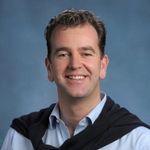 Lars Buch, MD, Startupbootcamp Digital Health Berlin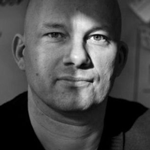 On the day of the FastTrack you will be asked to give a short presentation (maximum 10 minutes) regarding your company. Successful presentations include the following:
1) A quick Summary of the idea
2) Problem – What is the problem you are tackling? If you cannot convince an investor there's something broke, they will not be interested in a solution.
3) Solution – What is the solution you are presenting to solve this problem?
4) Market size – How many would need/use the service? WIll this increase year on year?
5) Competition – Who are they?
6) Team – Who is the team? What is their background?!
Feel free to reach out to us over email at healthberlin@startupbootcamp.org, in case of any other queries too.
See you in Berlin!
PS We are also open for applications to the accelerator until 22 June for our 2018 Program. Apply here TODAY!
About Startupbootcamp Digital Health Berlin
Startupbootcamp Digital Health Berlin is a global accelerator focused on seed stage & early stage Digital Health startups. It provides 10 outstanding teams with hands-on guidance and mentorship from health industry network, corporates and investors that saves the selected startups up to one year in development time. With support of the strong local corporate partners Vilua (Arvato CRM), Deutsche Apotheker -und Ärtzbank (apoBank), Munich RE, Sanofi, Berlin Institute of Health and Dentons as a legal partner in Germany, the accelerator creates a unique ecosystem to foster the economic growth of the selected teams. Teams also receive €15.000 cash to cover living expenses, €450k in partner deals and 3 months free coworking space in the center of Berlin.
17 May, 2018 1:00 pm

-

6:00 pm

Free
Event Navigation